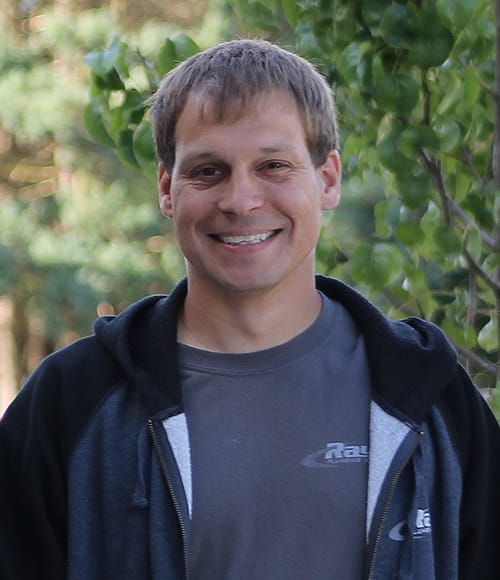 Rays Plumbing Service is here for you.
We've all had a plumbing situation where we needed expert help, plumbing emergencies never seem to happen at a convenient time. It could be a water leak, no hot water, a sewage leak or some other issue with your plumbing. This is where we at Rays Plumbing Services can come in and give you peace of mind. Our friendly trained technicians will evaluate your problem and give you options on the best method to fix your issue.
Our licensed technicians are always punctual and possess the expert knowledge of plumbing and drain systems to provide you the highest level of service.
Our History
In 1976 Ray Hendrickson opened a residential plumbing company called Ray's Plumbing. The company incorporated in 1998 and included 4 of his sons as partners.
Ray's Plumbing expanded far beyond its original boundaries. The owner envisioned a professional full mechanical company including plumbing, hydronics and HVAC and in 2008 Piper Mechanical was born. Piper Mechanical slowly changed its name over the next 7 years and in 2015 the name Rays Plumbing was officially changed to Piper Mechanical.
In the summer of 2000, Ronald Homola first went to work for Rays plumbing as a plumbing apprentice. He finished his apprenticeship elsewhere but returned to Rays Plumbing in the fall of 2014 with the agreement that he could set up a service division.
In 2016, Ronald bought the Plumbing Service division and named it Rays Plumbing Service.
Ronald always wanted to work for a company that put its clients first and treated them with a high level of service. A level of service so high that other professionals in the industry would mention its name when talking about the elite in the Plumbing field. Now he has the opportunity to expand this vision into a reality.
We are experiencing a steady pace of work while setting up the internal infrastructure for growth to better serve our current clients needs and be able to respond also to new clients when they ask for our help.
"Ray's Plumbing Service is a breath of fresh air in the plumbing world! At the recommendation of our neighbors, Ron came to our older home to repair a hot water line issue, then he performed a full house inspection. Ron is professional, organized, prompt and listens to his clients. Our home had many routine maintenance issues, such as changing hoses, draining the hot water heater, replacing valves and he accomplished all of them while maintaining the integrity of our older home. Ron was a pleasure to have in our home, observing all of the current Covid protocols. We feel relieved, knowing our plumbing system is under Ron's careful watch. We have already recommended Ray's Plumbing to our neighbors."
"Fantastic response on a weekend to our 911 🙂 Many thanks for the care and professional process from Ronald and Matt.
We're customers for life :-)"
"Thank you for sending me Matt and Ryan..they were very professional, made me feel comfortable about the work they were doing, answered questions I had, and worked very well together. I will definitely use Ray's again!!"
"Lee was very friendly. told me what he was doing while working. Informed me of the type of pipes, quality and what to look out for in the future. Did all the work in just over 1 hours. It looks great, and no more leaks. Pricing was a little high. We talked through it and with some negotiations in the end the price was right where I had budgeted. "
"Very simple inspection of my tankless water heater. All done quickly and professionally. "
"Rays Plumbing sent Matt out to my my house. Matt listened to what I had to say and answered all of my questions. Matt did a great job. Thank you Rays Plumbing!"
"Very happy with the service I have received from Ray's Plumbing. We have used them 3 times for various issues and have been very pleased with the result. Ron is very knowledgeable and experienced. I would highly recommend Ray's Plumbing if you are in need of plumbing services."
"Ronald was an excellent technician and provided us with understandable issues and options for fixing the plumbing in our home. We felt very confident in his ability to insure that our problem was fixed properly."
"Excellent service. Our plumber, Matt and his assistant Maggie, did a really good job. They were prompt, polite, tidy and knew their plumbing stuff. Couldn't ask for a better plumber experience."